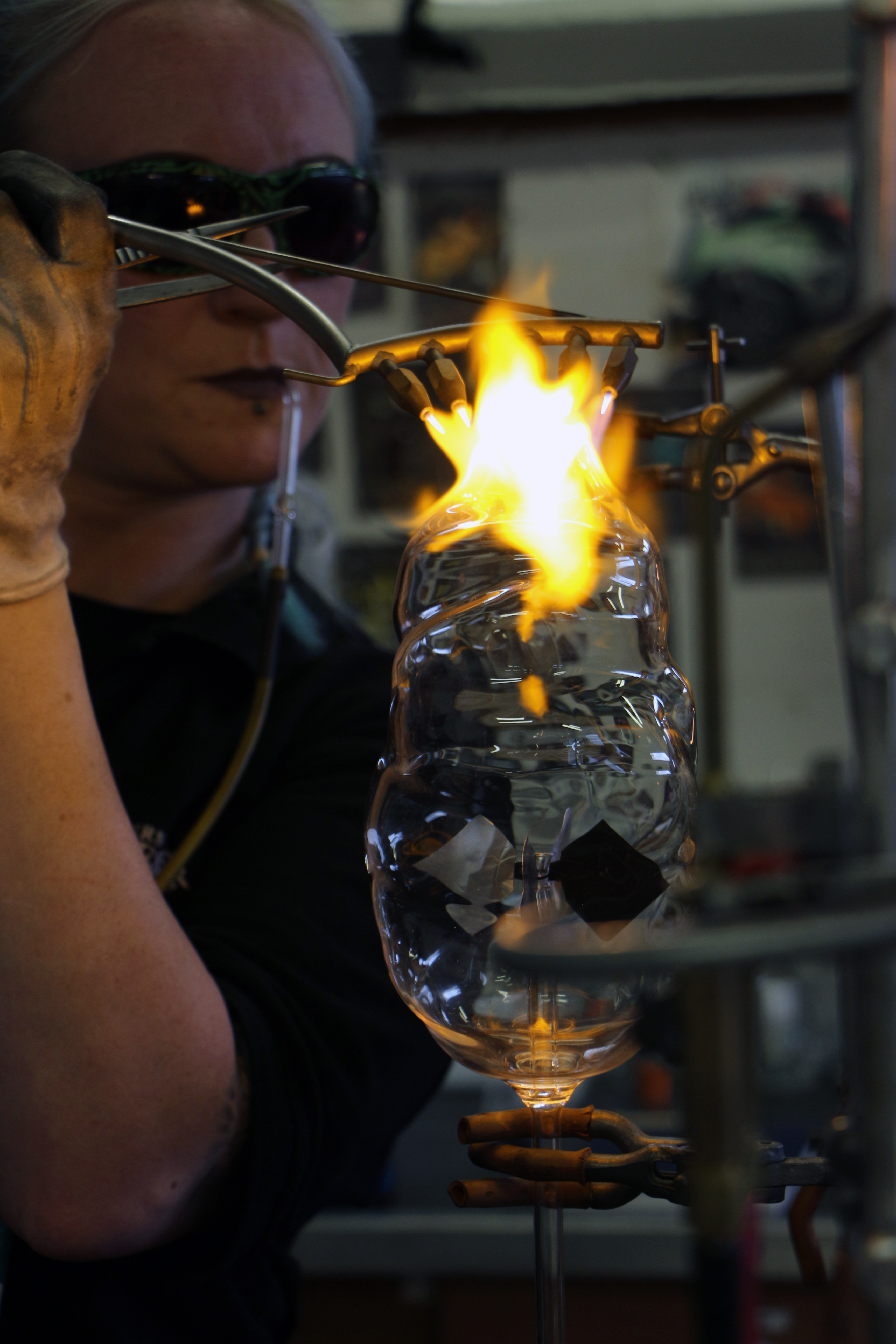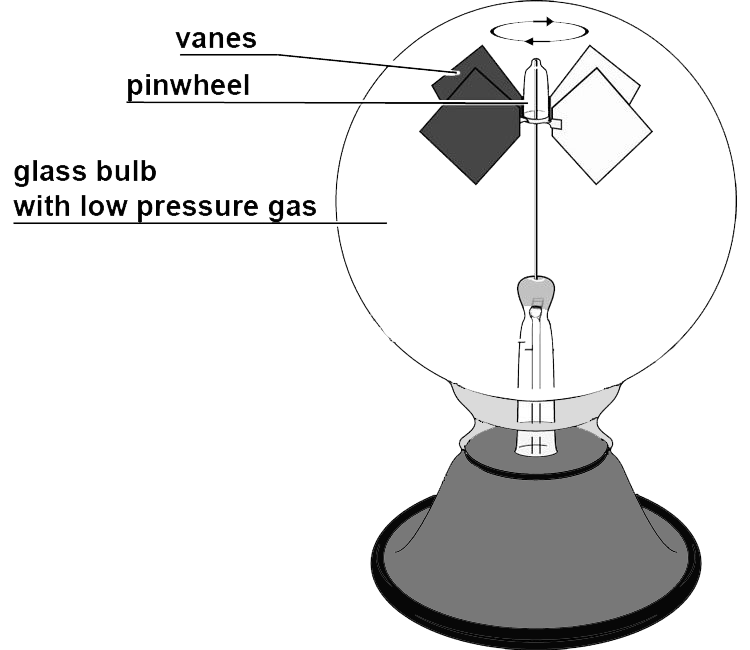 In collaboration with
University of Leicester x Swarovski

"I was researching the idea of luxury which comes from the latin word for 'Light'. The idea is that the jewels we wear are little traps of light."- Jordan Soderberg Mills

Light Bubbles stemmed from the idea of trapping light for wellness. Visualisation relaxation is an effective way to relax mind and body. It is same as looking at the ocean waves or the flames of fire.While researching different ways of how light can be trapped, I came across Crookes Radiometer.

Crookes Radiometer is an air tight glass bulb containing a partial vacuum with a set of vanes which are mounted on a spindle inside. The vanes rotate when exposed to light ( without any external power-source) providing a quantitative radiation intensity.

Watching the vanes of the radiometer spin have a meditative quality that has never been explored before. With Gayle Price from The University of Leicester, I have recreate the radiometer to make it look more aesthetically pleasing so it creates a calming and peaceful effect for the observer.

Glass Radiometers
Credits: Gayle Price

In collaboration with BAUME

BAUME creates modern timepieces in sustainable, considered materials. Their approach to watchmaking is rooted in their commitment to creating a better future through design.

How to push the boundaries of design based on the recycling of electronic waste? WEEE, a research project based on the conviction that the future of design should incorporate circular economy and upcycling as a pillar of development.
The project goal is to offer a platform for reflection and analysis on the meaning of production and how design could be an important agent in developing a more responsible use of resources. A statement in line with our values of minimalism and sustainability, by choosing to recycle or reuse to design for a better future.


Left Upcycled watch faces from e-waste
Right Process of Making

Moving to Mars// M.A.D.
The Design Museum, London
30/11/19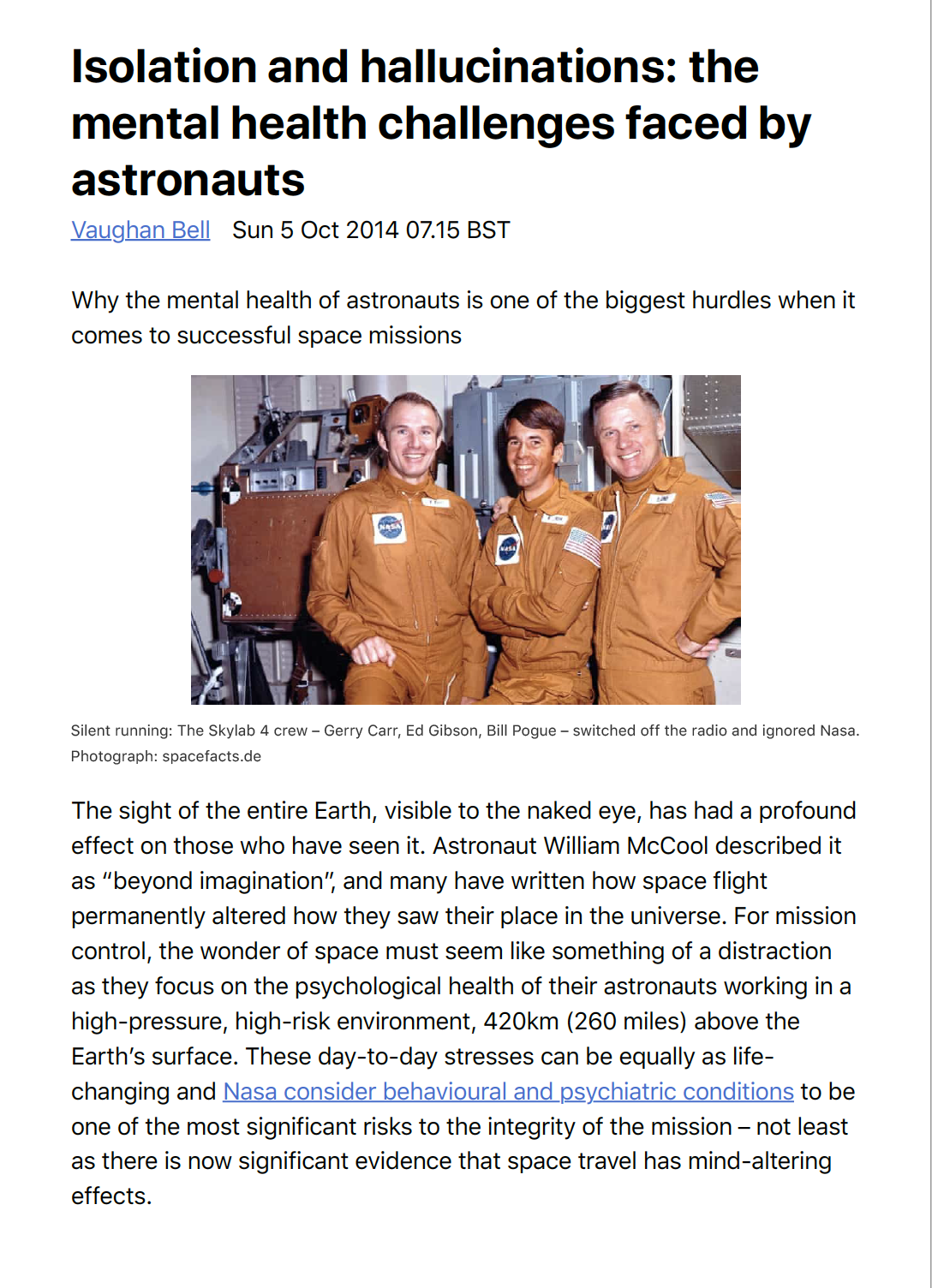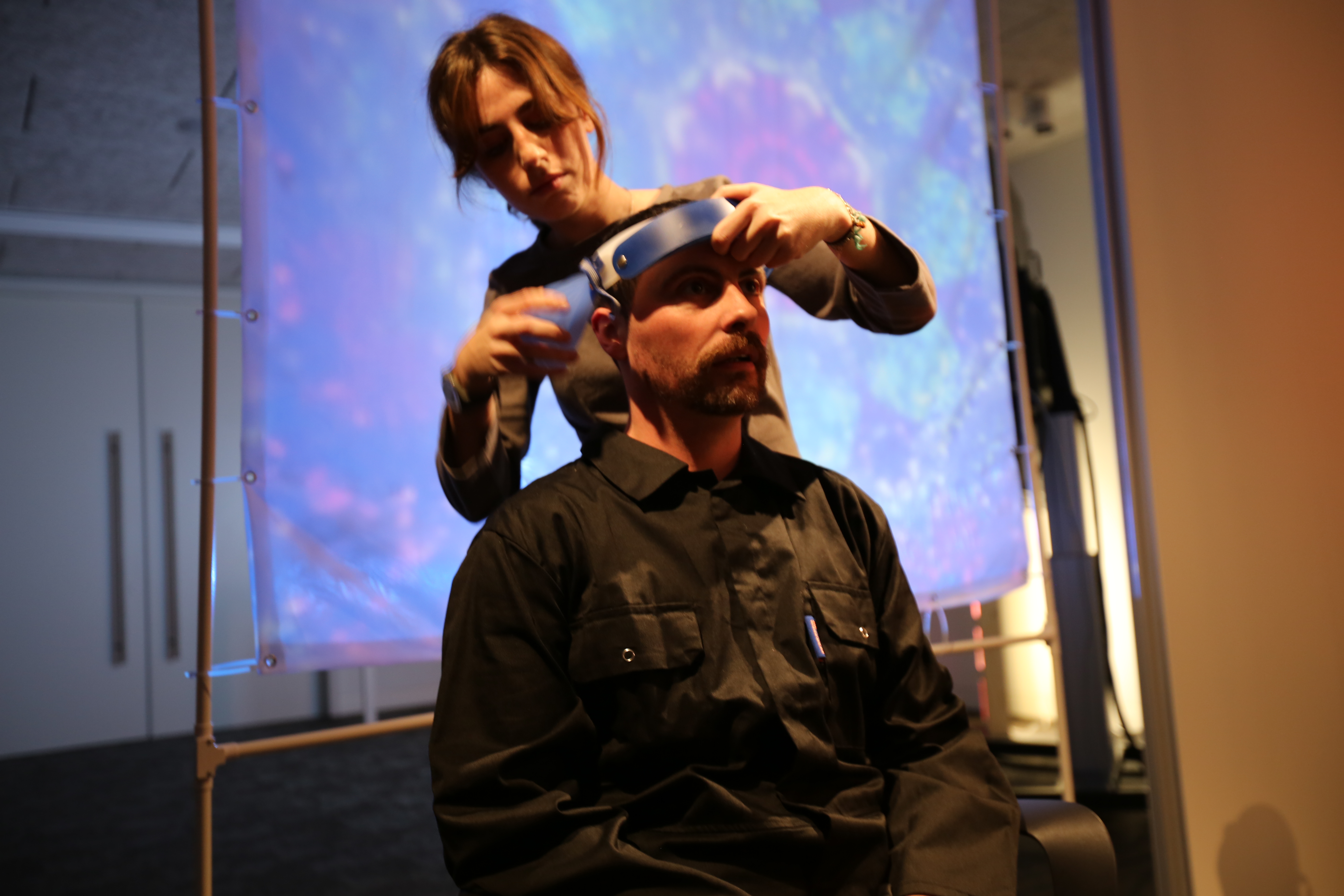 M.A.D is an installation for exhibition and group performance 'Moving to Mars' held at The Design Museum, London. Among the many dangers facing a Mars mission, mental illness is one of the most common but least understood. Tackling the syndrome known as Mars Affective Disorder (M.A.D), our team prepared the settlers en route to Mars to act quickly when symptoms occur in themselves and others.

Credits: Anja Eilert, Carlota Coiduras, Elizabeth Harper, Gaida, Guiseppe Abate, Federico Oliva, Lizzie Hall, Yu Chen



Future Factory// Orange Corp.
The Design Museum, London
01/12/18
Orange Corp.
is an installation for exhibition and group performance 'Future Factory' held at the at
The Design Museum, London
. It presents the possibilities and risks of merging agriculture and new technologies, in order to face global issues, mainly climate change and overpopulation; it also questions what can be the consequences of exploiting workers in the process.
The factory itself has been imagined as a floating platform wandering on the seas according to its needs, where orange trees are cultivated via aeroponics, in order to respond to scarcity of land, and to an orange blight which almost caused the extinction of the fruit. The workforce is sourced depending on where the platform is, creating unstable employment dynamics and avoiding country-specific regulations.

Inspiration Board
Credits: Anisha Sharma, Elizabeth Harper, Gabriele Lorusso, Helga Aradottir, Oriol Arnedo


Radio re-made
04/10/19 - 07/07/2020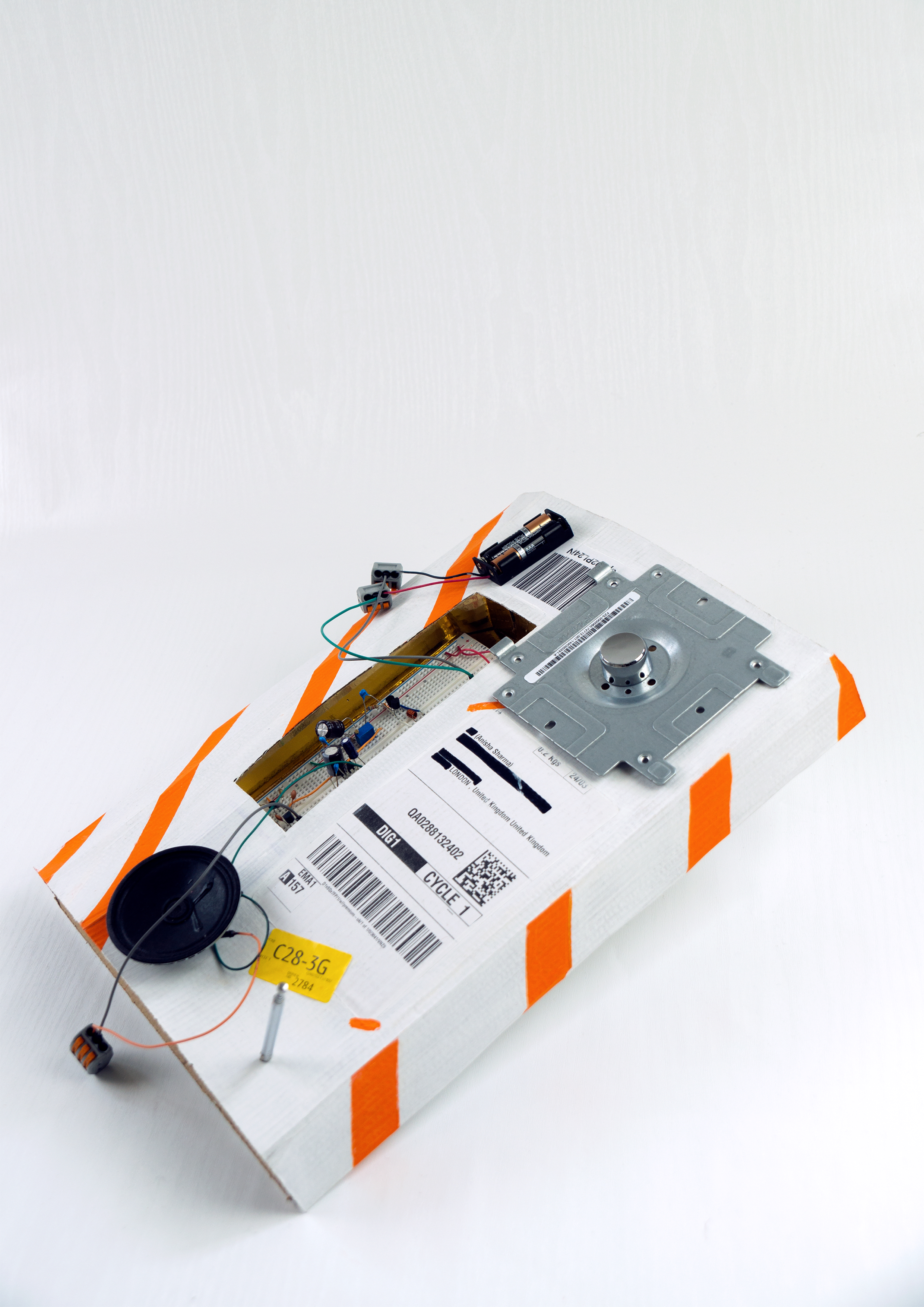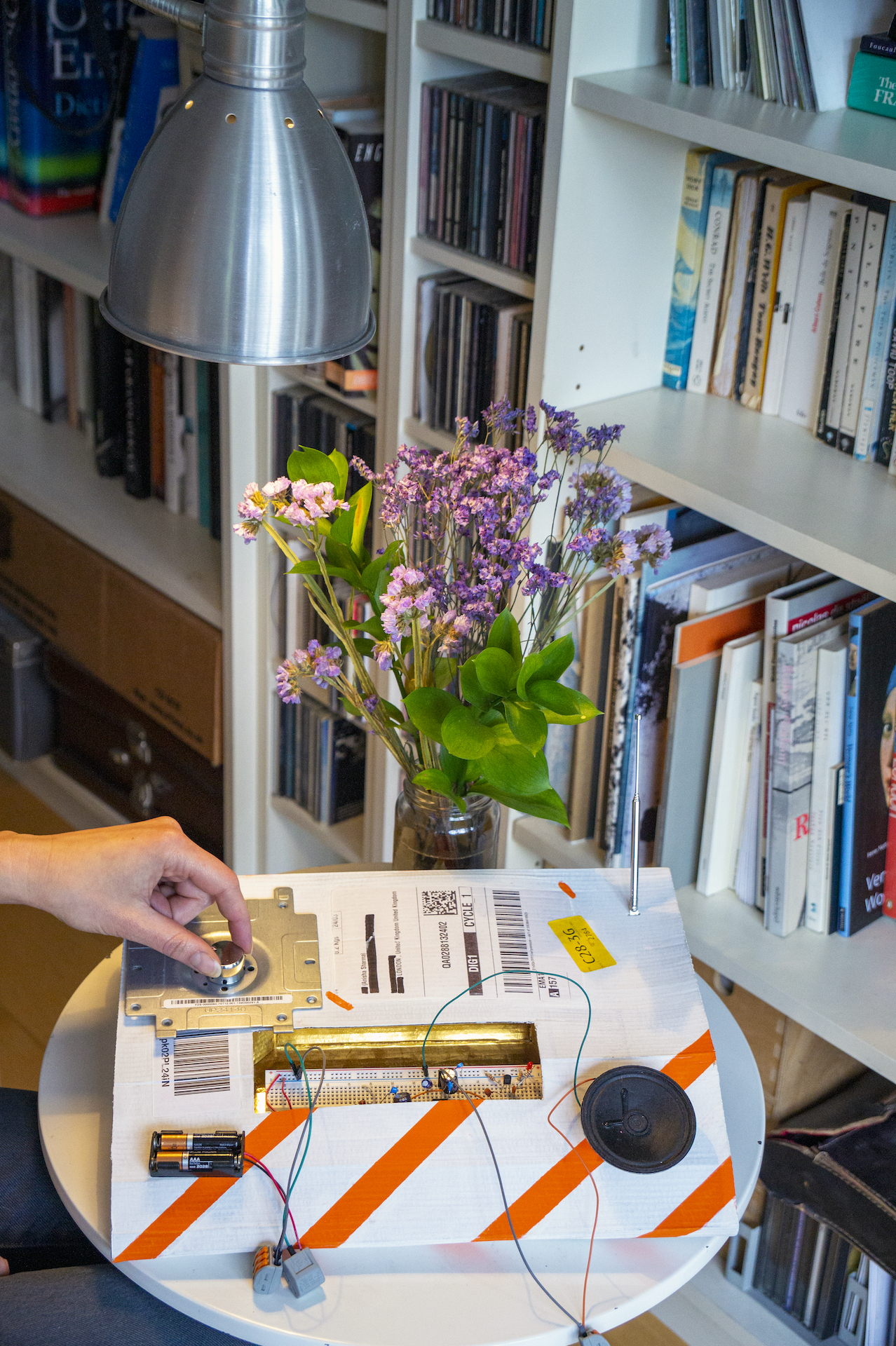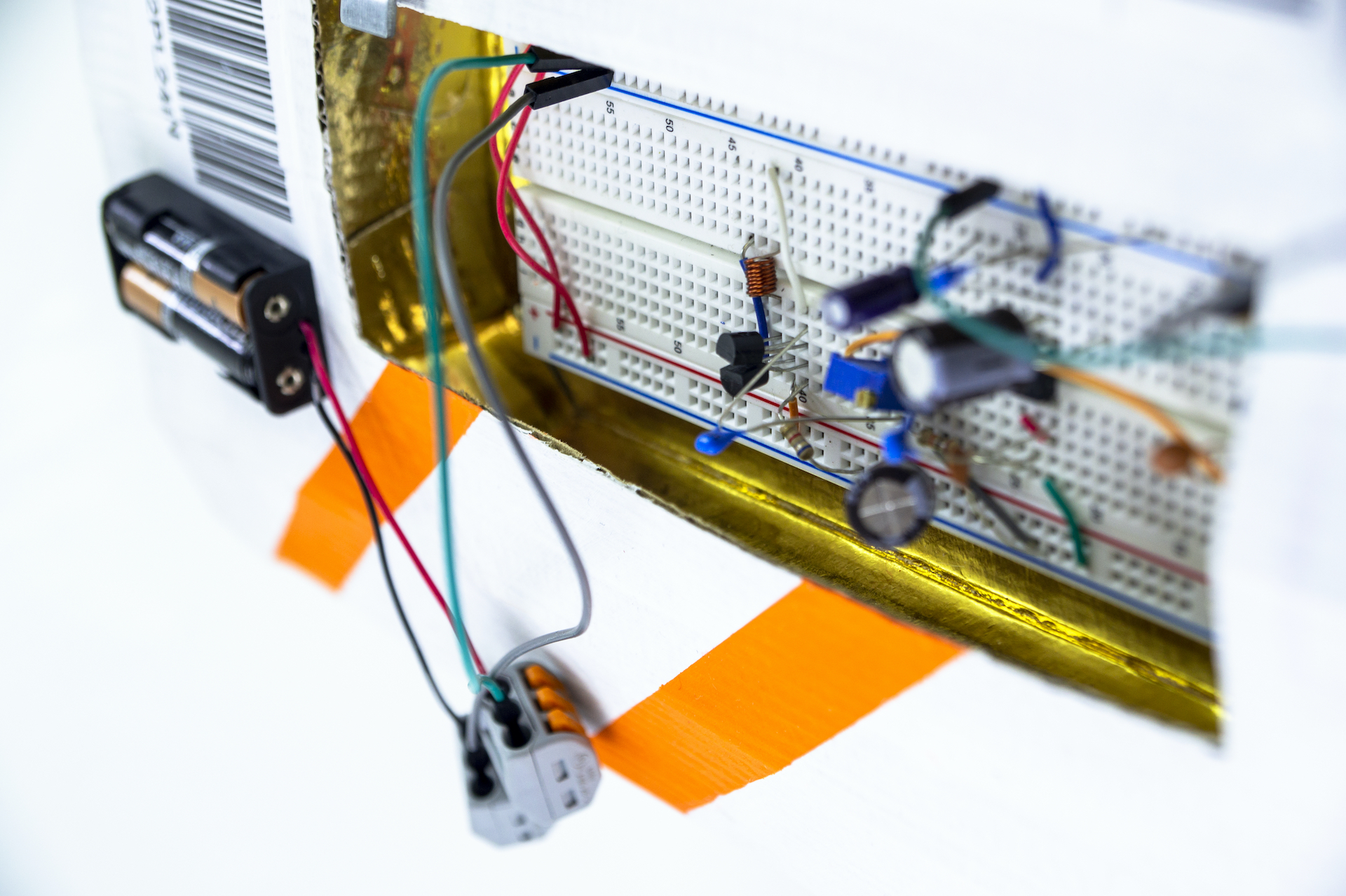 A radio engineered entirely from electrical waste (E-waste) and everyday materials sourced during my time in Covid-19 lockdown.

Rapid innovation and lower costs of production have dramatically increased access to electronic products and digital technology, which in turn has led to a steep growth of Waste Electric and Electronic Equipment (WEEE) / global E-waste.
The majority of E-waste could easily be reused or repaired, but complicated laws and legislation such as the Digital Millennium Copyright Act (DMCA), End User License Agreements (EULA) and Intellectual Property laws simply prevent or discourage this from happening. The legal reinforcement and extreme criminal penalties for infringement has intimidated a generation of would-be researchers, tinkerers and inventors from seeing this waste as a sophisticated and prolific future resource.
By creating a radio made entirely from discarded E-waste components, I hope to not only raise awareness of this global catastrophe and the issues around legislation, but to also explore how we could develop new tools, systems and processes for more circular systems of production and give practical information on how to safely dispose of, reuse and re-engineer E-waste.
A radio made of reused electronic waste.